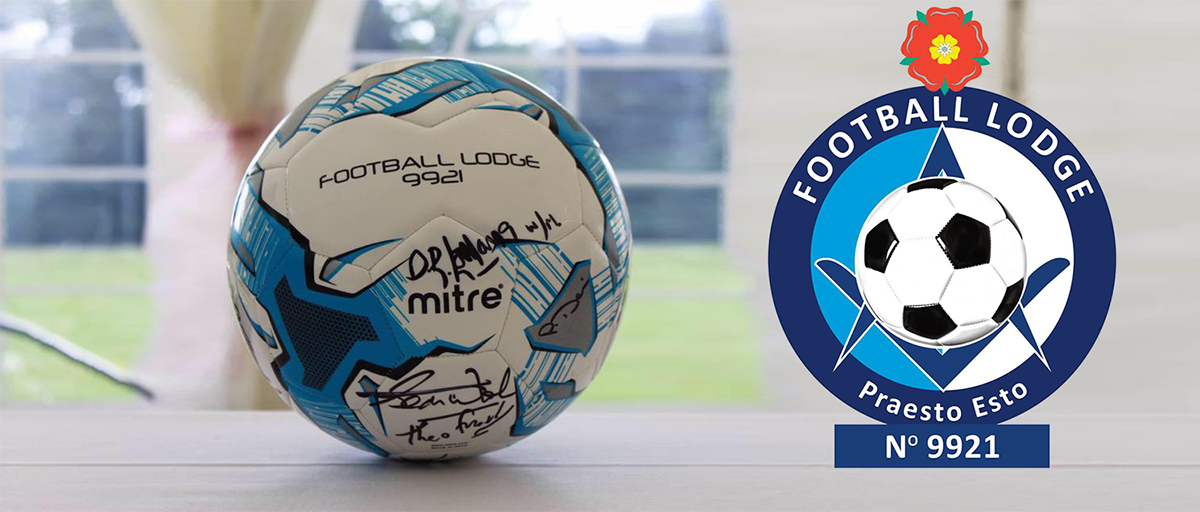 Welcome to the website of Football Lodge No. 9921 in the Masonic Province of Hampshire and the Isle of Wight. Please explore our website where you will find information about Freemasonry in general and Football Lodge in particular.
We are a friendly, football-themed Masonic Lodge which meets at the Brook House Masonic Centre, Brook Lane, Botley, SO30 2ER, on the 4th Wednesday in January, 1st Thursday in March, 4th Wednesday in May, 3rd Wednesday in July, 4th Thursday in September (Installation), and the 3rd Wednesday in November.
If you have an interest in football and would like to join our lodge, or if you are a Freemason and would like to attend one of our meetings, then please get in touch using the contact details above.
Alternatively, if you'd like to keep up with our latest news, why not follow us on social media? You can visit our Facebook and Twitter accounts by clicking on the relevant icon above.